Social Security Financial Outlook: The 2015 Update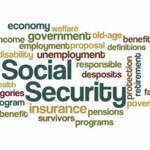 The following is a summary of this year's brief from the Center for Retirement Research at Boston College.
By: Alicia H. Munnell; IB#15-12
The brief's key findings are:
• The 2015 Trustees Report shows little change from last year:
a) Social Security's 75-year deficit declined modestly from 2.88 percent to 2.68 percent of payroll.
b) The deficit as a percent of GDP remains at about 1 percent.
c) Trust fund exhaustion moved back slightly from 2033 to 2034, after which payroll taxes still cover about three quarters of promised benefits.
• The shortfall is manageable, but action should be taken soon to restore confidence in the program and give people time to adjust to needed changes.
• In addition, the disability insurance program needs immediate attention, as its trust fund is expected to be exhausted next year.
To read the entire brief go to:
http://crr.bc.edu/wp-content/uploads/2015/07/IB_15-12.pdf