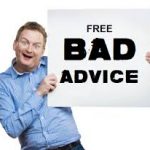 Recently I was working with a client on analyzing and reallocating his IRA investment portfolio. The portfolio was substantial (over $3M) and was 40% Equities, 40% Bond, and 20% Cash. I really liked this allocation for someone his age (70) and told him that the only real improvements would be using a responsive, tactical investment management platform and to improve his Bond Allocation. The fees on the products and funds he held were already low at an average cost of 1.14%.
In assessing the Bond Allocation, using Morningstar's X-ray Analysis, we found that over half the total was held in High-Yield or junk bonds. While there is nothing inherently wrong with holding a portion of one's Fixed Income allocation in High Yield Bonds as a means of diversification and improving the overall yield, a 60% allocation seemed a bit high. Moreover, the total yield on his Fixed Income/Bond allocation was only 3.4%.
I came back to this client with the suggestion of replacing his Fixed Income/Bond Allocation with a combination of Fixed Index Annuities. The criteria I used for my recommendations were that any fees associated with these FIA's should be comparable to his current annual cost of the Bond Allocation, which was .96%., that any annuity carriers we considered should have a credit rating of A+ or better, and that we could reasonably expect to exceed the current yield of his Bond Portfolio.
Many leading advisors (myself included) view a fixed indexed annuity (FIA) as another fixed income asset and allocate them accordingly:
• An alternative to low yielding bond allocations.
• Allows the investment professional to be as "active" as necessary in other areas of
the wealth management process.
• Provides a range of interest crediting methods with both capped and uncapped
strategies managed by leading investment banks.
• Provides for an ongoing guaranteed income stream for the client and spouse if desired.
The two FIA's I recommended for this client had internal fees of .95% and .4% respectively, for an average cost of ownership of .675% annually, lower than the current cost of his Bond Funds. The performance of these annuities were tied to underlying diversified stock indices that were managed with volatility controls and had the ability to shift allocations monthly. Disclaimer: Index Annuities are never meant to be a competitor for true equity investments and are not direct investments in the underlying market indices. A reasonable return expectation for this type of product would be between 3½% – 5% over time, with negative index periods earning a 0% return. That's why they are a viable substitute for bond positions.
This would remove the Market Risk, Credit Risk and Interest Rate Risk associated with his current Bond Allocation, lower the overall annual cost and potentially improve the annual returns. In addition, there is the option of a guaranteed lifetime income that would protect the client (and his spouse) from the risk of extreme longevity. While there are substantial surrender charges in the early years to withdraw more than the annual free amount, Required Distributions from IRA's are never penalized and that's all the client anticipated ever withdrawing. Seemed like a no-brainer. Except that it wasn't.
When we finished with the analysis of the FIA's, their performance data, reasonable projections, and the financial data on the carriers that offer the products, we scheduled our next meeting for the following week to begin the transfers and implementation of this strategy.
This next meeting is where the process fell apart. Why? Because his (adult) kid heard somewhere that annuities weren't a good thing to do. While I'm sure that this child is smart, expertise as an elementary school teacher doesn't qualify one to render complex investment advice. But that's sometimes how it goes; blood is thicker than 25 years of experience and numerous advanced planning designations. In these situations I just have to let it go or run the risk of insulting the client by impugning the intelligence of their oh- so-smart progeny.
In my opinion, Index Annuities are actually over-hyped and oversold by agents (often posing as fiduciary advisors) as the silver bullet for everything investment related. Cable stations and weekend radio shows are filled with agents dispensing advice about how Index Annuities are the answer to whatever ails you. Market-like returns? Index Annuities! High Growth, No Risk? Index Annuities! Erectile dysfunction? Index Annuities! The only thing more annoying is former TV stars telling people to stockpile gold for the coming financial apocalypse.
Why are annuities so over-hyped? Because they pay commissions. Earning commissions on these products is not inherently wrong or against the best interest of the client, unless the product is not properly positioned and/or sold for the wrong reason – strictly for earning a commission.
But there's no doubt that annuities can and do solve many of the challenges faced by retirees. The puzzle has been that consumers, and advisors to a large extent, don't understand where annuities fit or how to use them effectively.
For me there are three primary uses for annuities in my practice – replacing Bonds or Bond Funds with a more efficient alternative in a client's comprehensive financial plan, filling a defined need for current or future income, or for that client that just can't stomach any real market risk.
A Wall Street Journal article once referred to income annuities as "super bonds," which is not the most accurate term. A more appropriate term would be "actuarial bonds." Extensive research in the field of Retirement Income Planning concludes that income annuities significantly improve retirement outcomes over what is possible with bonds or bond funds.
Unless of course your clients' kids heard something from somewhere and doesn't like them.
But for actual research, I suggest the following blogs:
https://retirementresearcher.com/
http://www.theretirementcafe.com/
http://squaredawayblog.bc.edu/