Assessing The Risks in Your Financial Plan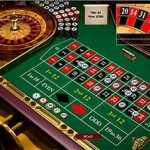 The following is a re-posting of a discussion thread from APViewpoint by Harold Evensky. This defines and assesses the types of Risks associated with one's Financial Planning and how to address and weight them in importance.  Link: http://www.apviewpoint.com/viewpoint-home
This site is full of information and opinions from thought leaders from across the spectrum of investment and financial planning.
Harold Evensky – 15 Jun 2016 12:46
An interesting and obviously important discussion. Here goes my 2 cents.
There are three risk metrics a planner needs to consider – Risk Need; Risk Capacity and Risk Tolerance. Unfortunately they do not necessarily correlate well with each other. I believe that in designing a policy allocation only two are controlling – Capacity and Tolerance.
Risk Need is the level of risk (i.e., equity allocation) necessary for the client to have a high probability of achieving all of his goals,
Risk Capacity is a measure of the ability of the portfolio to sustain a significant loss and still provide the client with a high probability of achieving his goals.
Risk Tolerance – after many years of thinking about this concept I've concluded that there is only one appropriate definition for a practitioner. What is that threshold of emotional pain just before a client will call and say "Harold, I can't stand it anymore!! Sell me out and take me to cash." I'm well aware of the objection that determining this "tolerance" is problematical; however, I have no idea how an advisor can make a recommendation for a client without some opinion on this parameter.
The reason I do not believe "Need" is a planning criteria is that if the "Need" requires an equity allocation higher than the client's Capacity and Tolerance constraints the advisors responsibility is to educate the client on the need to revisit 'Needs,' not increase risk. While it may be tempting to acquiesce to a client's response during a period of positive or stable markets "Well, OK, I guess I can take more risk in order to meet my goals." When the bottom drops out they will quickly forget their prior willingness and will likely make that "sell me out call."
Finally, while tolerance is typically the determining factor, on occasion an investor's Risk Tolerance is significantly higher than their portfolio's Capacity. In that case, Capacity is the controlling factor.